Insurance
Providing the best insurance policy to customers.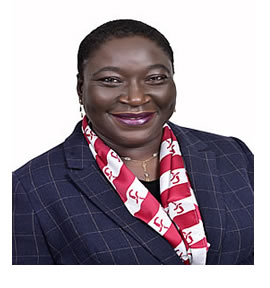 ABIMBOLA ADEBAKIN
Abimbola Adebakin, a non-executive director of the company has a degree in Pharmacy and a Masters in Business Administration from the University of Lagos and is currently pursuing her executive Doctorate in Business Administration (DBA) from Cranfield University, UK. She is the CEO of Advantage Health Africa, an aggregator in the retail pharmacy space, and was also the Chief Operating Officer of the Tony Elumelu Foundation supporting its $100m Tony Elumelu Entrepreneurship Programme. A Certified Performance Technologist (CPT) of the International Society for Performance Improvement (ISPI), USA, she is also an accredited Master Trainer for the Global Forum/IFC Board Training programme for Board Directors and a member of the Chartered Institute of Personnel Management (CIPM) of Nigeria. Abimbola grew her consulting expertise, leading the consulting arm of the Financial Institutions Training Centre (FITC) and previously at Accenture. She has worked on various projects across public, private and not-for-profit institutions including Financial, Healthcare, Power distribution, Regulatory and Governance Services. She is a consultant with the World Bank, African Agribusiness Incubation Network (AAIN) and the African Development Bank (AfDB).
Mission – to provide quality health maintenance services, reduce anxiety and create value for all stakeholders.
Vision – to be the first choice HMO in Nigeria.