Insurance
Providing the best insurance policy to customers.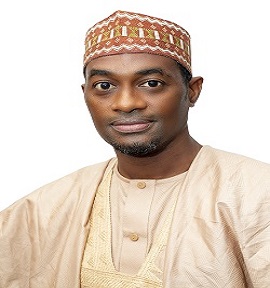 MODIBBO MAHMOUD
Modibbo Mahmoud, director, is a a management consultant and an established entrepreneur. Mr. Modibbo holds B.Sc. and MBA degrees in Business Administration from Ahmadu Bello University and University of Hull UK respectively. He is a member of Institute of Consultants UK and member International Ombudsman Association (IOA). He is an Adjunct Professor of Business and Project Management at the Kaduna Business School, Kaduna State and an Executive Coach. He previously worked as a Bank Examiner with NDIC for over 7 years after which he started his consulting experience with WATANE Consulting Limited as a Principal Consultant, and then with Quasar Energy Limited. He worked as Special Assistant to the Minister of State for Defence in 2010 – 2011. In his work as a consultant, Mr. Modibbo initiated and supervised the delivery of health care related initiatives to develop the Nigerian Initiative on cancer control through advocacy and integration with the system. He assisted Harley Street Clinic UK in efforts to promote maternal and neo natal issues in Nigeria. Amongst other projects he handled. Mr. Modibbo handled several project which involved the North East Development Commission (NEDC), Northern Nigeria Development Corporation (NNDC) and North South Eastern Railway (NSER). He was appointed a member of Vision 2020 Business Support Group (BSG) Steering Council, Nigeria. He is President The Human Trust Foundation, a charity organization geared towards supporting the community in Healthcare, educational and entrepreneurship services.
Mission – to provide quality health maintenance services, reduce anxiety and create value for all stakeholders.
Vision – to be the first choice HMO in Nigeria.