Insurance
Providing the best insurance policy to customers.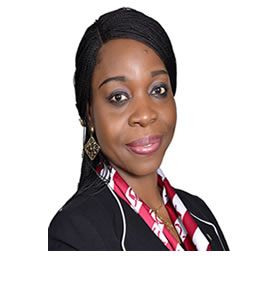 Adeyanju Mary
Mrs. Mary Adeyanju is a director. She possesses a Masters' Degree in Business Administration from the Lagos State University as well as a B. A (Theatre Arts) and Diploma in Insurance from the University of Jos and Ahmadu Bello University, Zaria, respectively. An Associate of the Chartered Insurance Institute of Nigeria, she has over two decades of varied experience in the Insurance industry, having commenced her career in Boof Africa Insurance Brokers. She later held management positions in Carrier Insurance Brokers, First Chartered Insurance Company and later Consolidated Risks Insurers. Mary was until recently, the Controller/Head of Lagos Mainland operations of Consolidated Hallmark Insurance Plc. She is an Alumnus of the Lagos Business School having attended the SMP. .
Mission – to provide quality health maintenance services, reduce anxiety and create value for all stakeholders.
Vision – to be the first choice HMO in Nigeria.